Metal brackets to install one Power PDU 4C, PowerPDU 4KS or PowerPDU 4PS device into a 1U space in a 19" rack frame. The package includes M6 screws to fasten the device in the 1U position.
NETIO PowerPDU 4C, 4KS or 4PS device can be installed with the 110/230V supply connectors at the front or at the back.
The preferred placement is to have the 1 + 4 power connectors at the back and make the control buttons and LEDs accessible to the user from the front.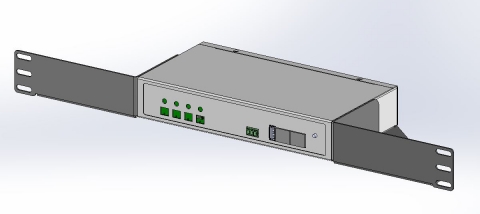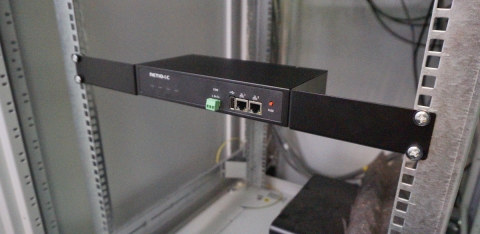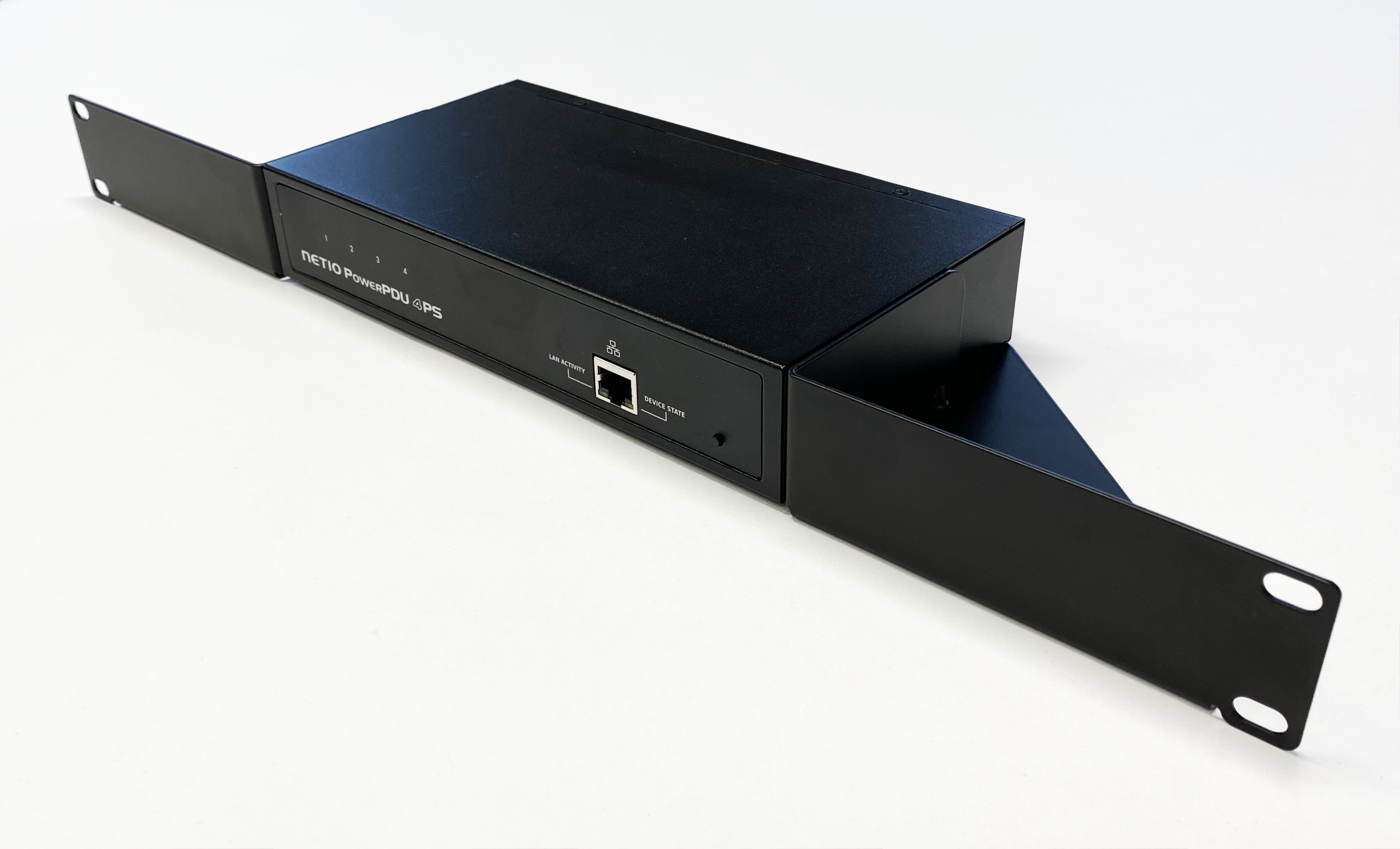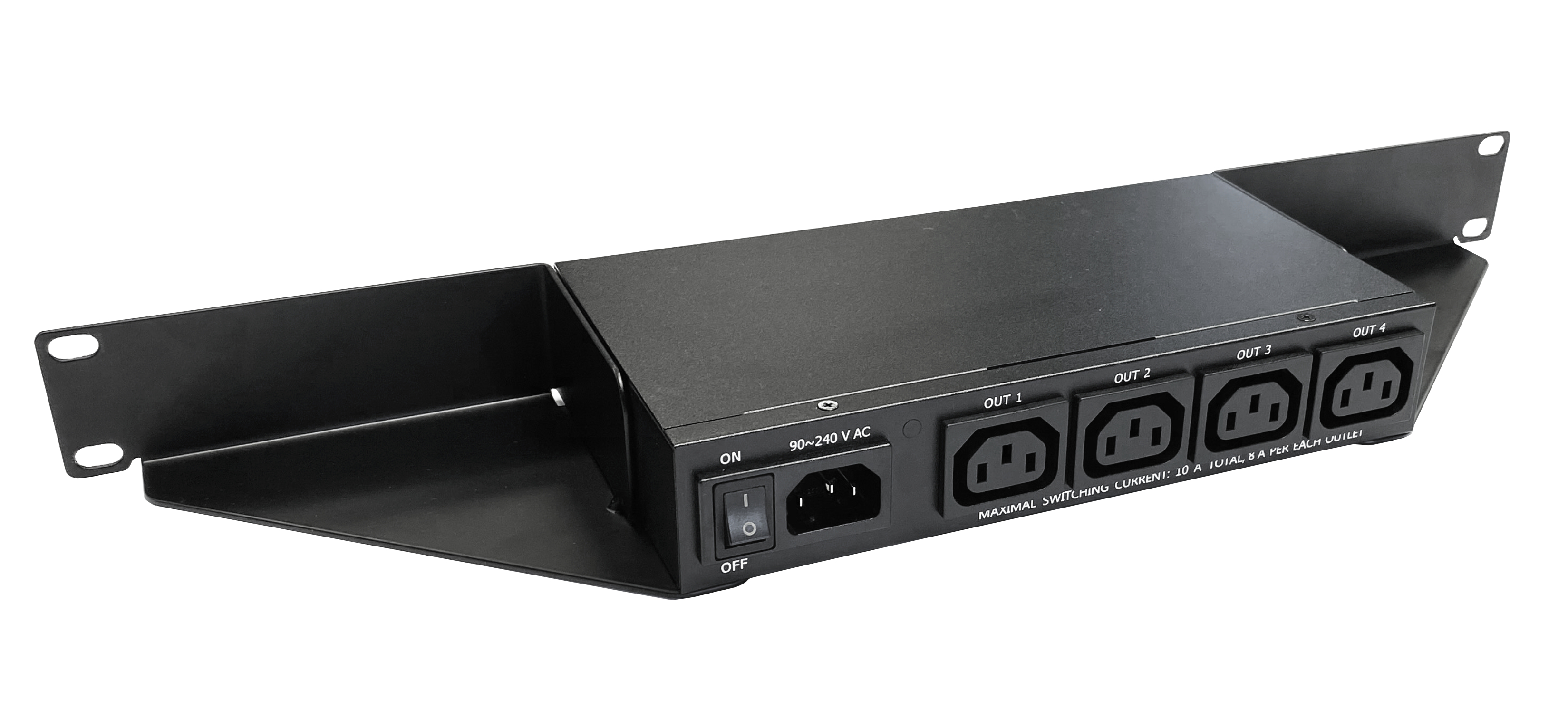 Can be connected to