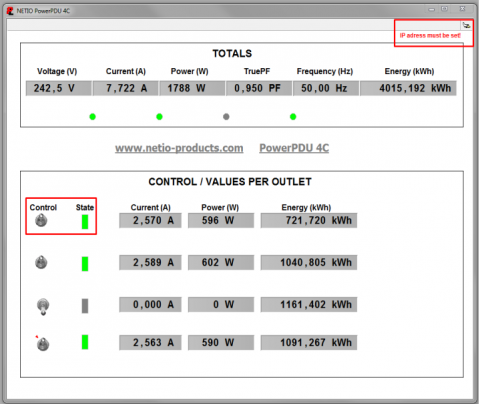 ABACOM company develops software tools for microelectronics experts, students, developers and geeks.
ProfiLab-Expert 4.0 for MS Windows is a software environment where various devices can be interconnected and controlled, and an overarching "Dashboard" user interface can be created. In this way, it is possible to create simple automation projects without any coding. The result is an executable (.exe) file.
Various devices can be connected on a single dashboard, charts can be plotted, data can be logged to a file, or actions can be invoked automatically based on the measured values or at specific times. The devices communicate over Modbus/TCP. 
Integration Example: AN22 – ABACOM ProfiLab-Expert  controls NETIO power sockets and reads measurements