Supported devices:
Domotz Network Agent
Hardware box you connect to your LAN, even to the same segment of your network, where are devices you need to control & monitor remotely. It constantly scans the network environment and sends updates to the Domotz cloud when changes occur. It's also listens for remote connections requests from the secure Domotz cloud.
Domotz Cloud
Paid SaaS cloud for 24/7 access to historical network data and reports. It's secured remote management tool with alert features and optimized UI to be easy to use as whole system.
Domotz Pro Mobile App
View all devices connected to the LAN with one click. Restart any of them powered from NETIO PDU within one click.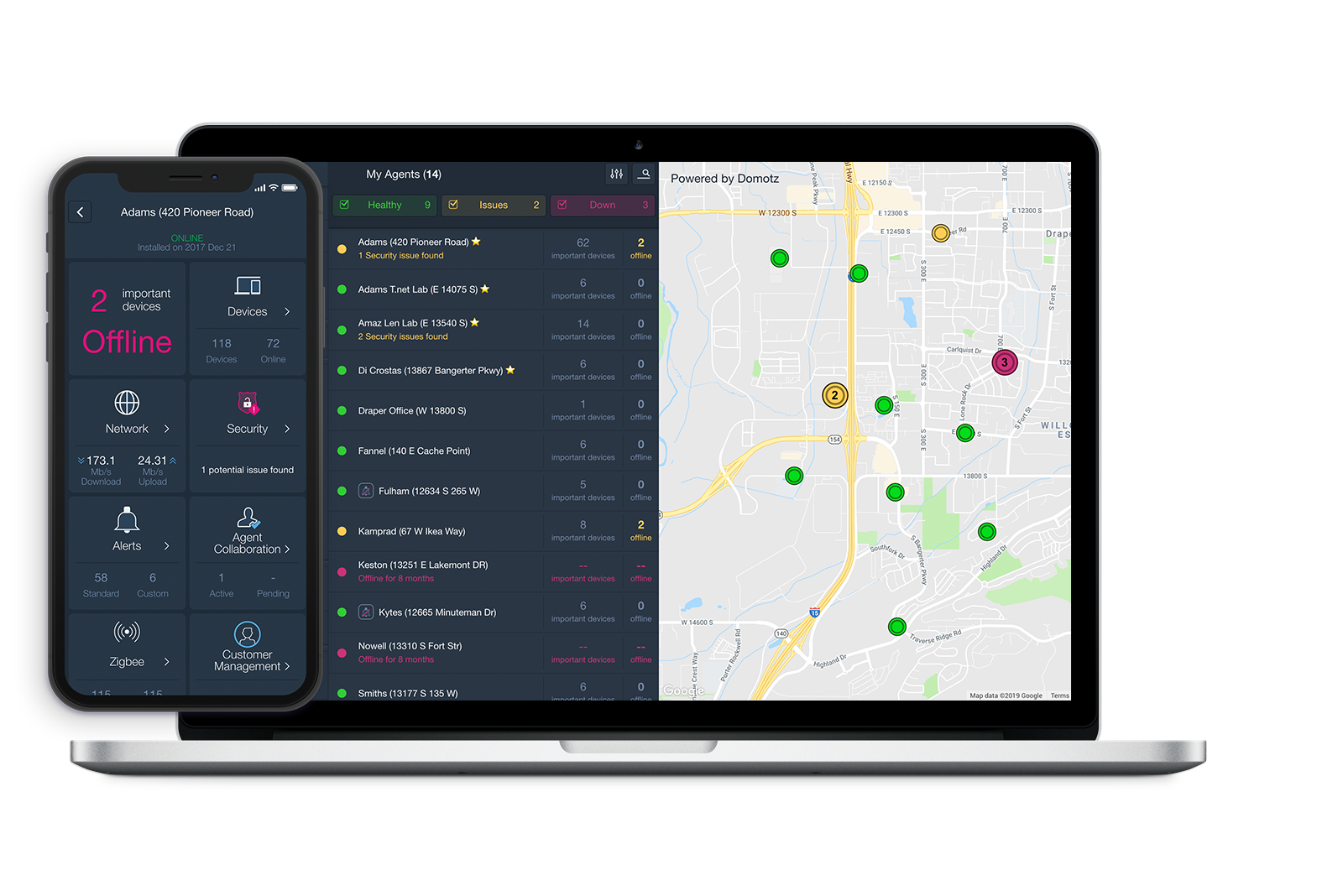 How to connect NETIO PDU to the Domotz system
Domotz system with NETIO PDU is very easy when: 
NETIO PDU is installed in the same LAN segment as the Domotz Agent (physical box)
NETIO PDU is in default configuration
Step 1: Domotz autodetection results
NETIO devices can be indicated also as KOUKAAM products, based on MAC address autodetection.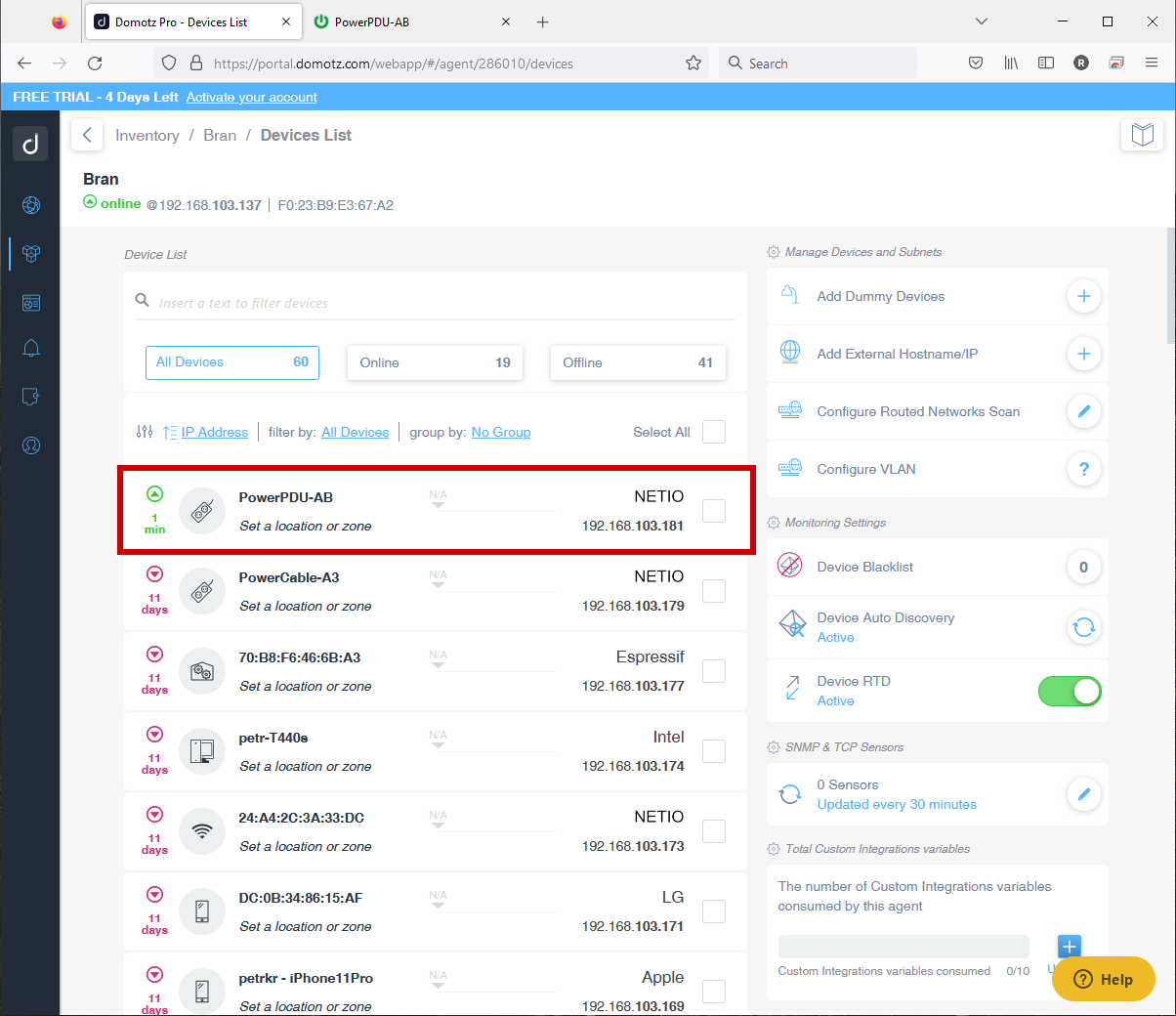 Devices can be also sorted by vendor (in our case NETIO Products or KOUKAAM)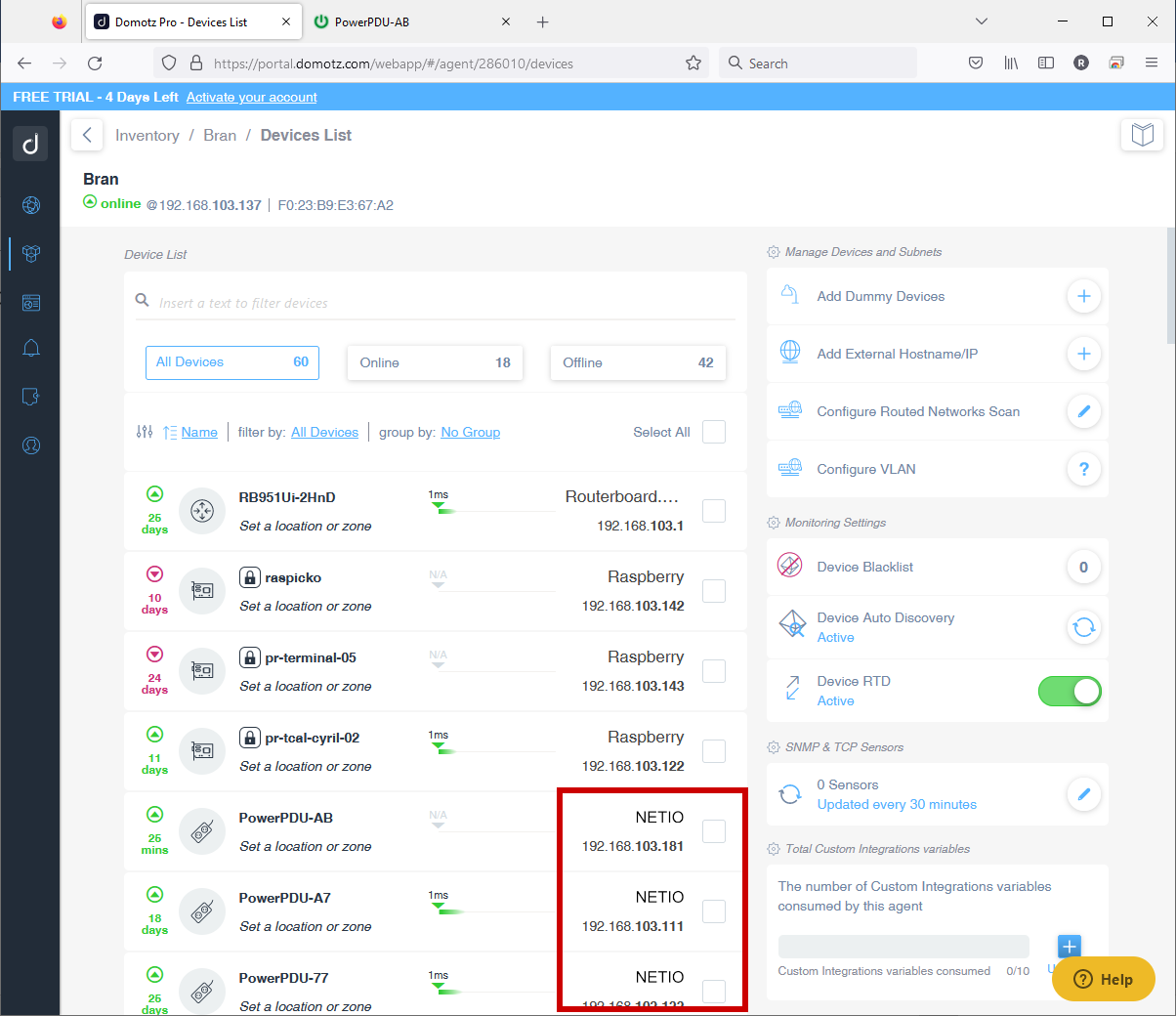 Domotz PDU Device details
PING to the device can be used to verify connection to the PDU.
SNMP can be used to analyze power metering.
Outlets is the tab to control outputs.
Domotz PDU Outlets (outputs) control
Each Output can be switched On/Off
Each powered (switched On) Output can be restarted.
Output names are detected from the NETIO PDU and user can rename them in the Domotz cloud.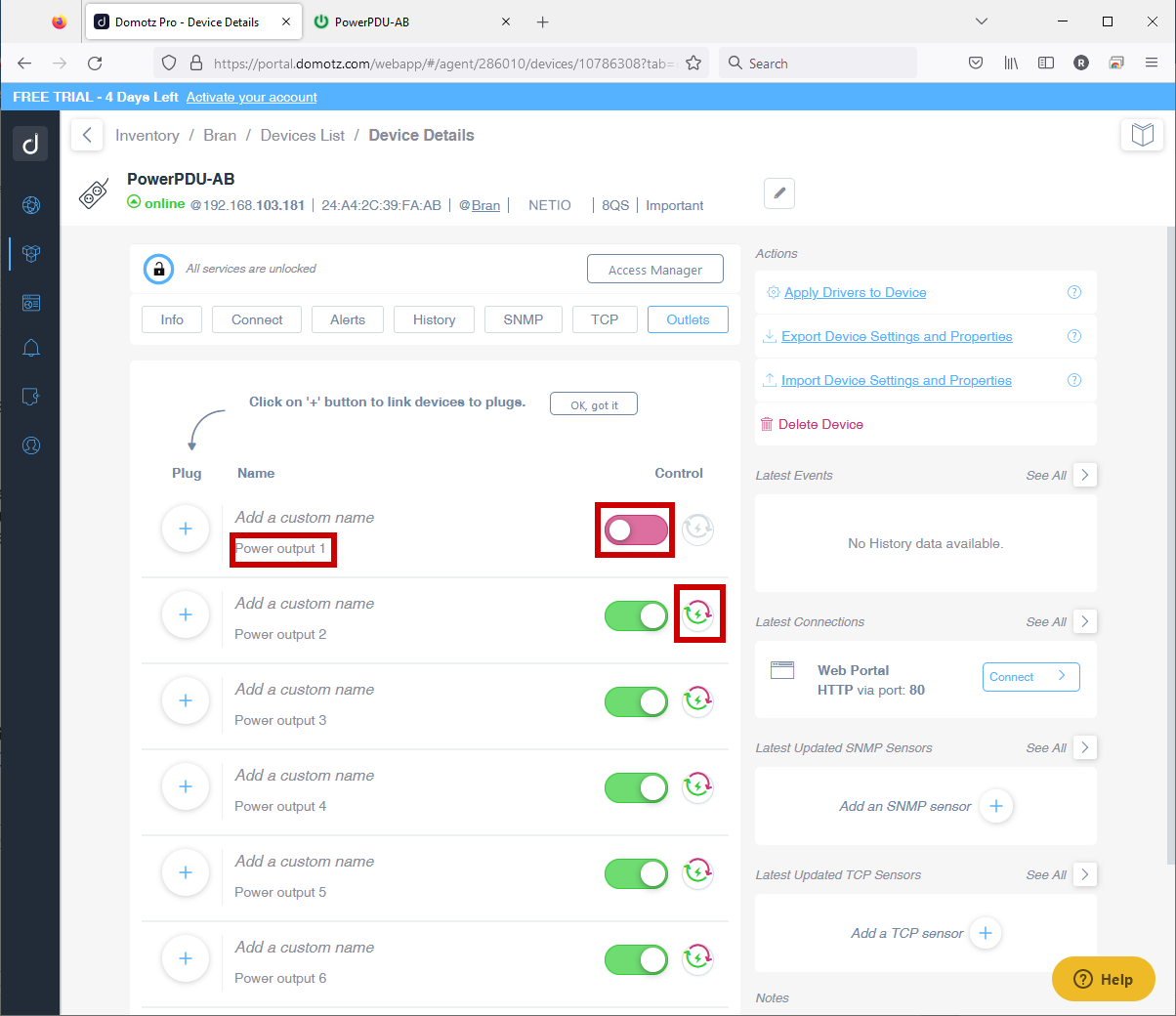 Devices powered from each PDU output
You can define which device from the device list is powered from each NETIO PDU output.
For example TV1, TV2, HDMI Extender, …
It's very useful, because finally it will show you "restart button" next to the device details.
​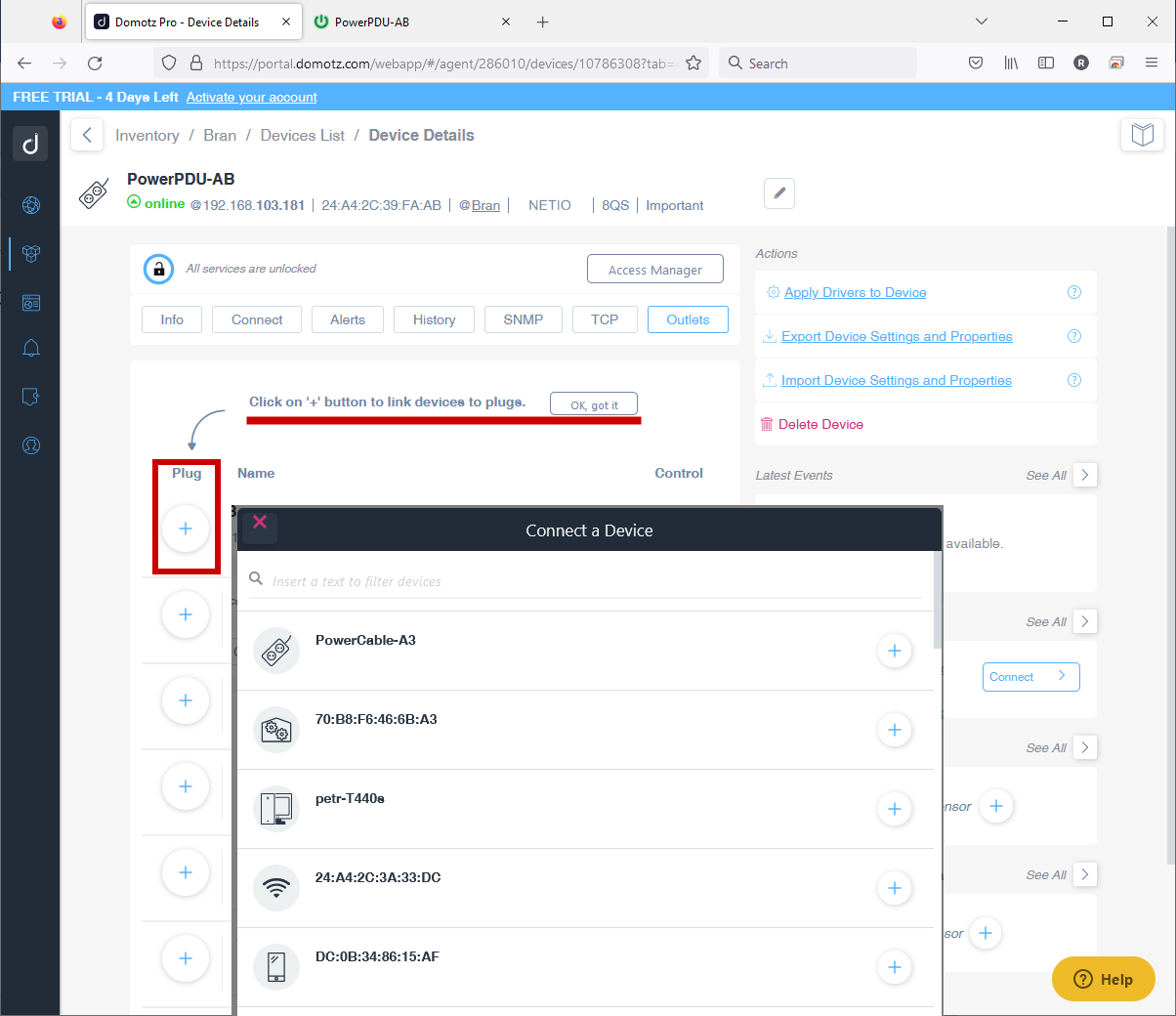 Remote web connection
"Connect" is unique feature of the Domotz system, the cloud can connect you within proxy in the Domotz Agent to the NETIO PDU and show you PDU's website.
It requires NETIO PDU device admin website on defaults HTTP port 80 only today.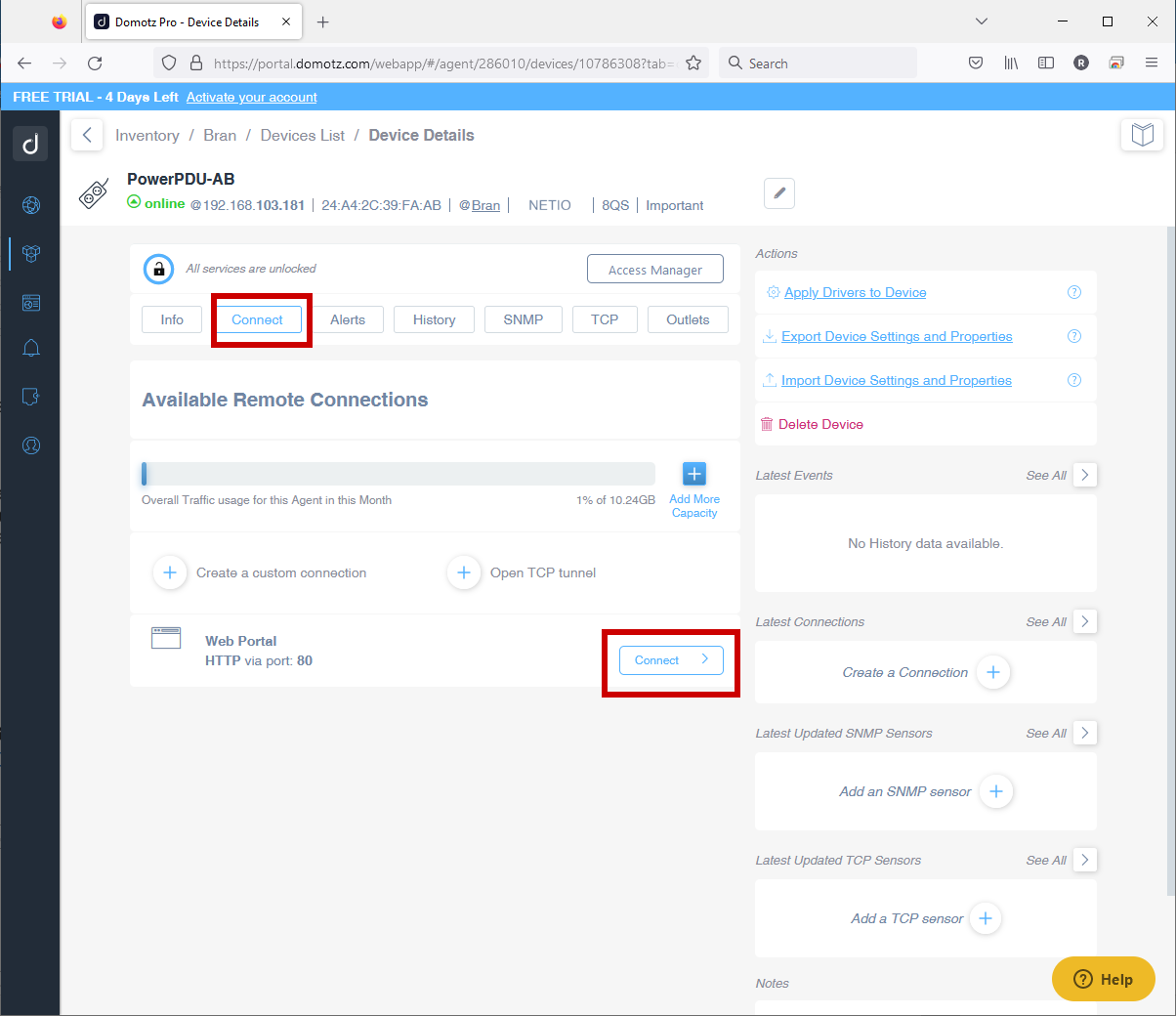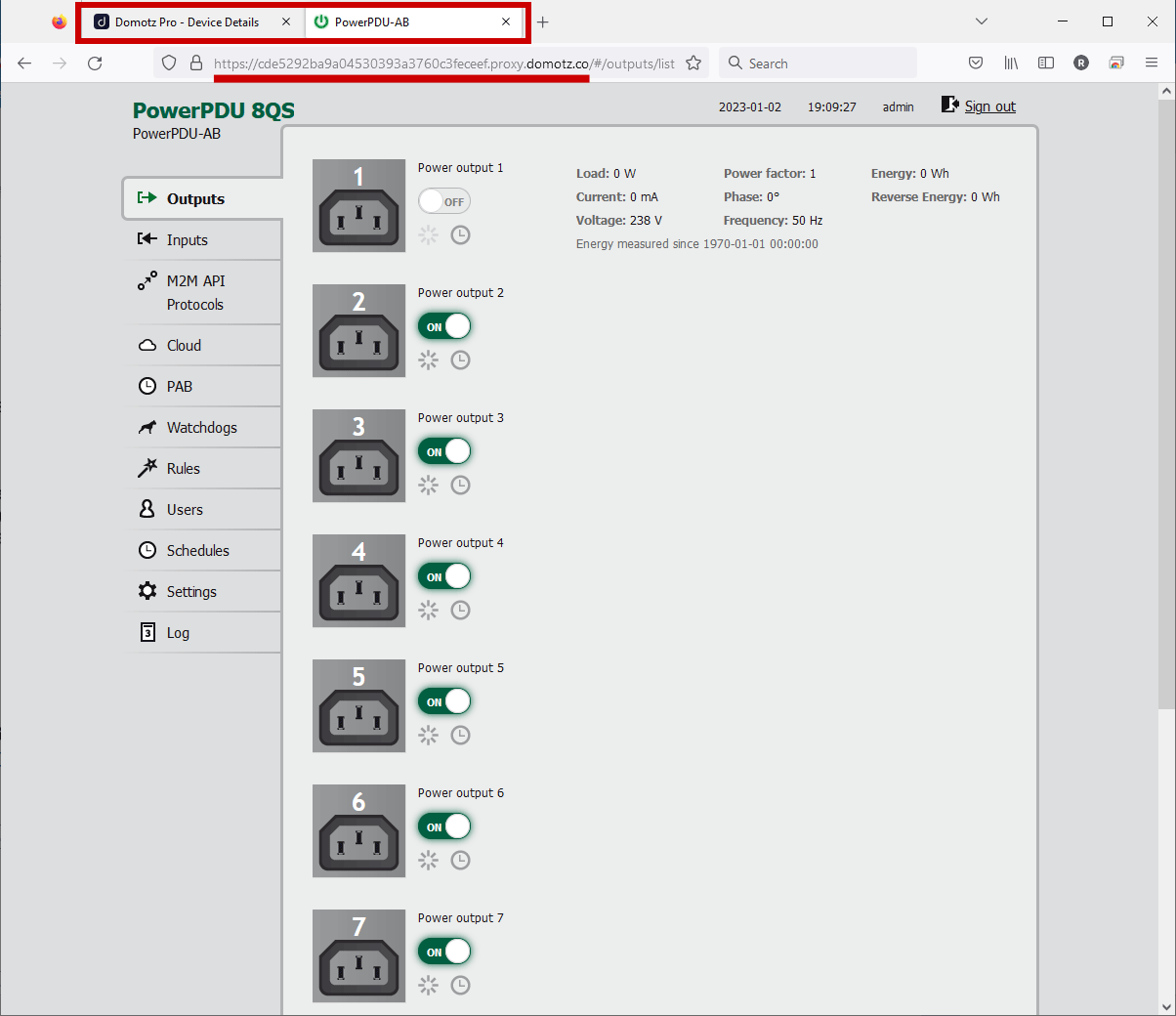 Additional features - PDU device password protection
This is default NETIO PDU device settings used by Domotz.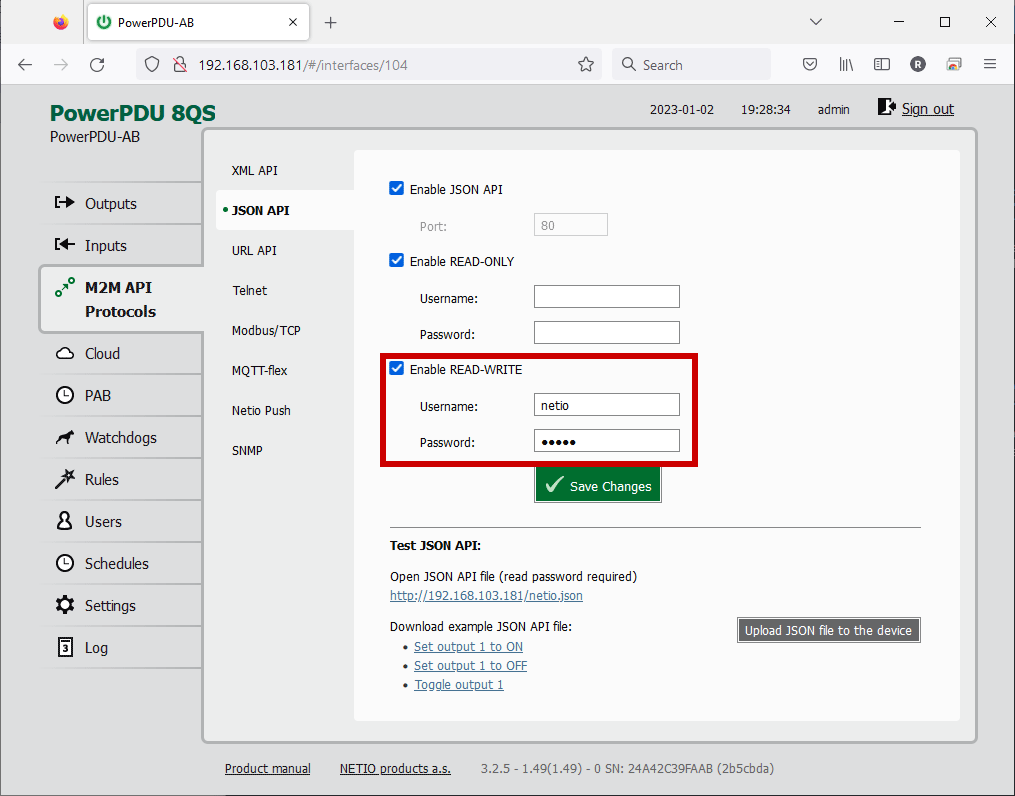 If you use another than default outputs control password, for example "johny2" / "johny2" for example, simply edit the device settings first and try to switch output from the Domotz website.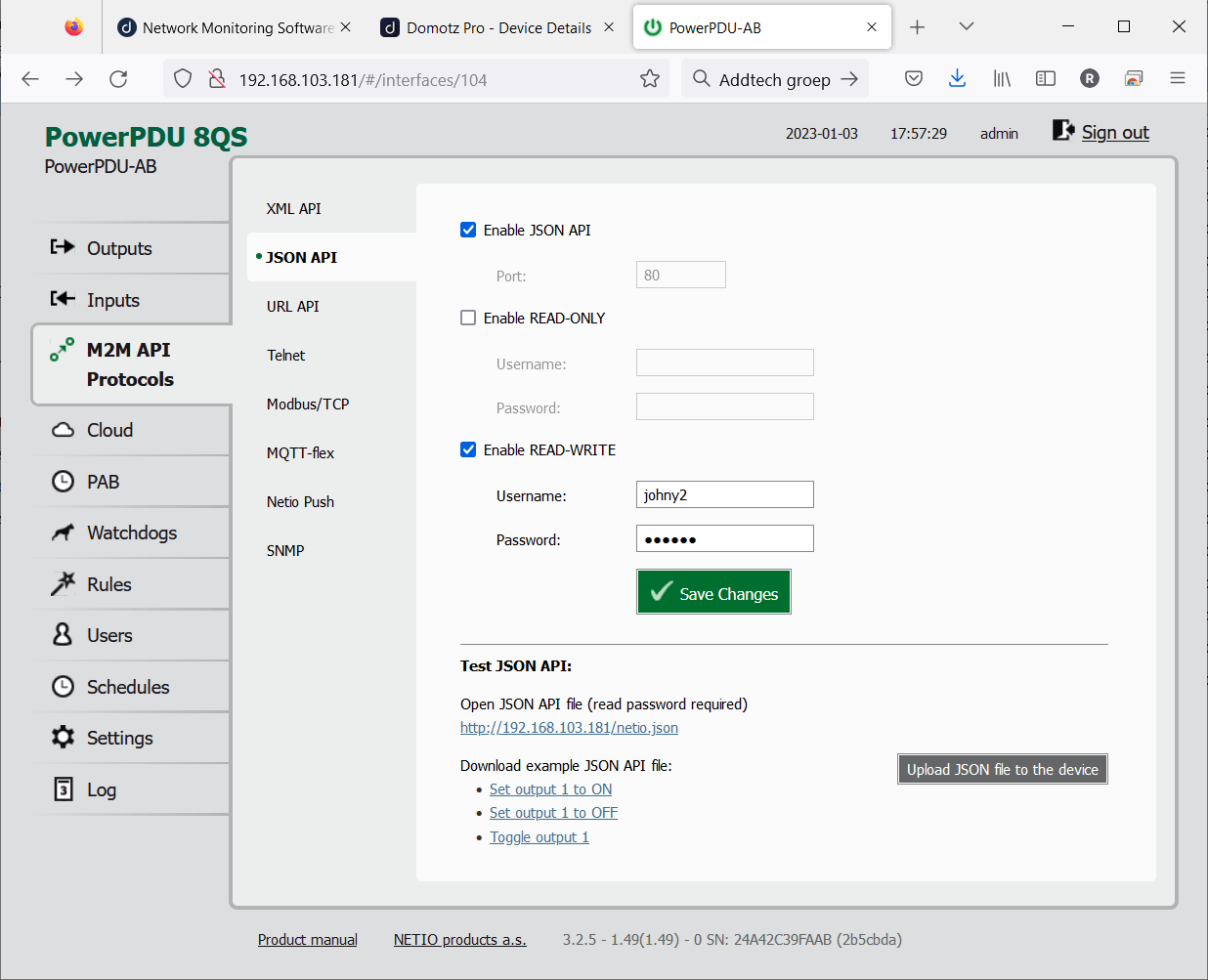 Domotz will detect there is not accessible device state reading and will offer you dialog under padlock.