PDU (Power Distribution Unit) originally referred to a simple panel with many outlets for distributing power – typically in datacenters and 19" racks. This term is nowadays used for industrial outlets for all types of racks.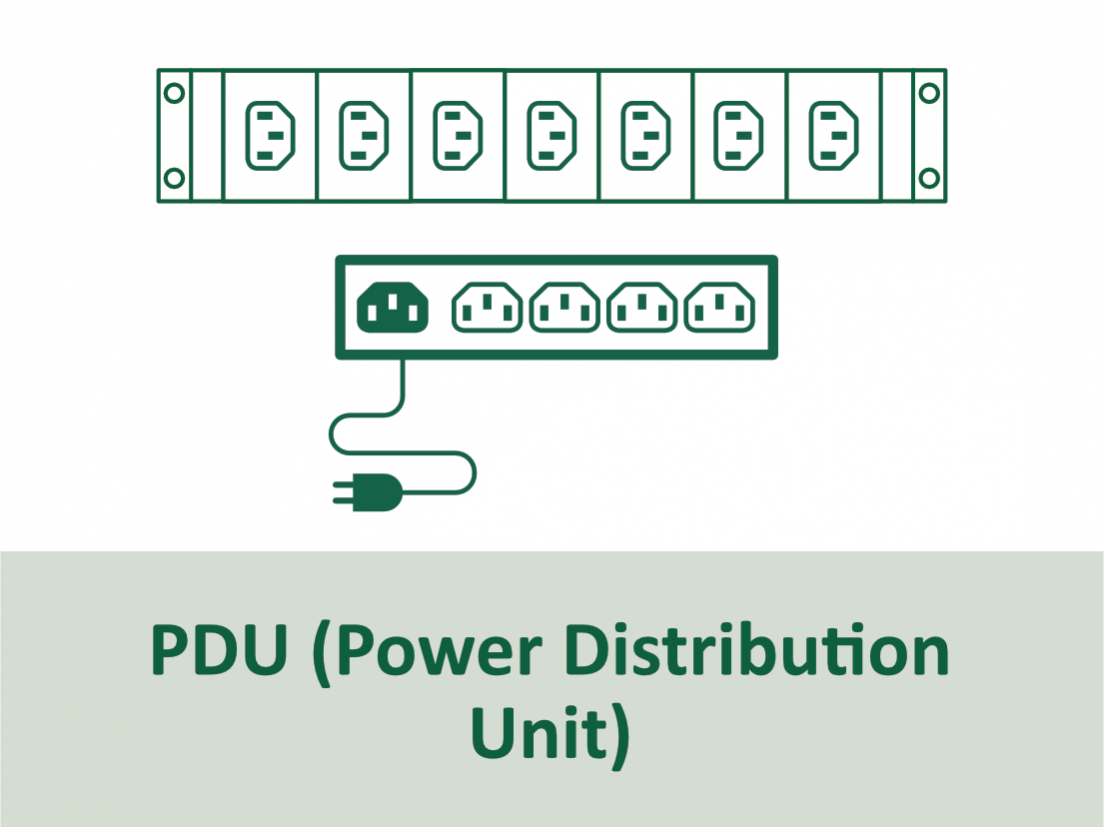 Usual PDU features
Surge protection
Protects connected devices against power fluctuations in the electrical network.
Power management
Power monitoring
Sequential switching function to avoid circuit breaker tripping
Does a PDU include surge protection?
Some do, but not all. Most PDUs are designed to distribute power after a UPS, where significant surges are not expected.
Various designations/types of PDUs
Basic PDU
Distributes unfiltered AC power to several outputs.
Metered PDU
Distributes AC power and measures the total consumption in order to optimally balance the load. Includes a display only, no LAN connection.
Monitored PDU
Distributes AC power and measures current consumption, either overall or at individual outlets. Includes a display as well as a LAN connection (SNMP / Modbus/TCP).
Switched PDU
Distributes AC power and allows to switch individual sockets on/off. Includes a LAN connection (SNMP v1 / SNMP v3).
Switched Metered-by-Outlet
Distributes AC power, includes a network connection and can measure the consumption at individual outlets as well as switch them on/off. Includes a LAN connection (SNMP v1 / SNMP v3).
Other common PDU designations
smart PDUs
intelligent PDUs
In the context of NETIO products
NETIO uses the term "PDU" to refer to products primarily designed for IT racks, such as the NETIO PowerPDU 4C. We supply mounting brackets designed to mount the products horizontally or vertically into a rack.