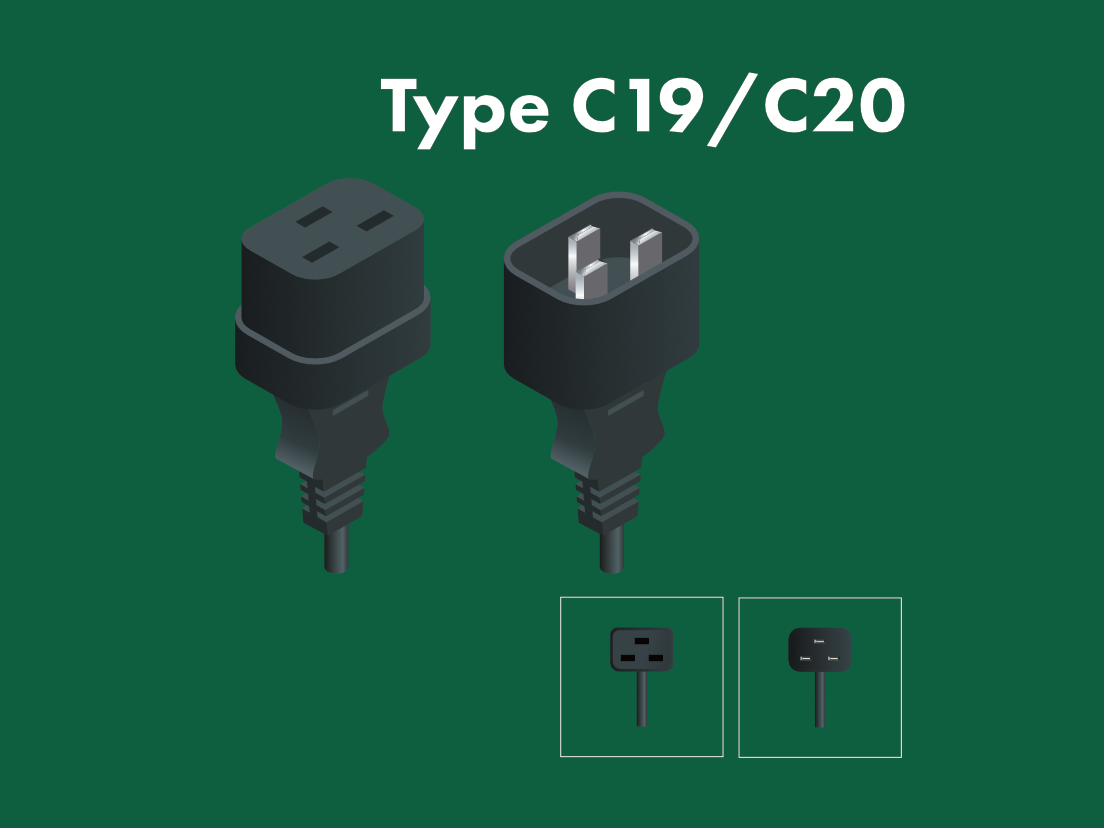 NETIO type T
In the context of NETIO products, the letter T is often used to denote sockets of this type.
IEC-320 C20 (male)
Mains power input for equipment that requires more power than domestic appliances or PCs. Often found in professional IT equipment or server solutions. Maximum current rating is 15 A.
IEC-320 C20 is a male connector on the device being powered. A female connector (C19) on the power cable plugs into it.
IEC-320 C19 (female)
The C19 plug is usually found on power cables, e.g. for servers, with a mains plug at one end and a C19 connector at the other end.
A C19 to C20 extension cable is also common.
| | |
| --- | --- |
| International IEC standard | 230V  50Hz   Max current 16A |
| North America | 120V 60Hz allows C19/C20 for up to 20 A (IEC maximum is 16 A) |