Have you ever wasted two hours driving to a remote site and back just to press a RESET button?
 
Save your time – use NETIO Cloud. NETIO Cloud is an ideal solution for remote control and restarting of multiple devices on one screen from anywhere!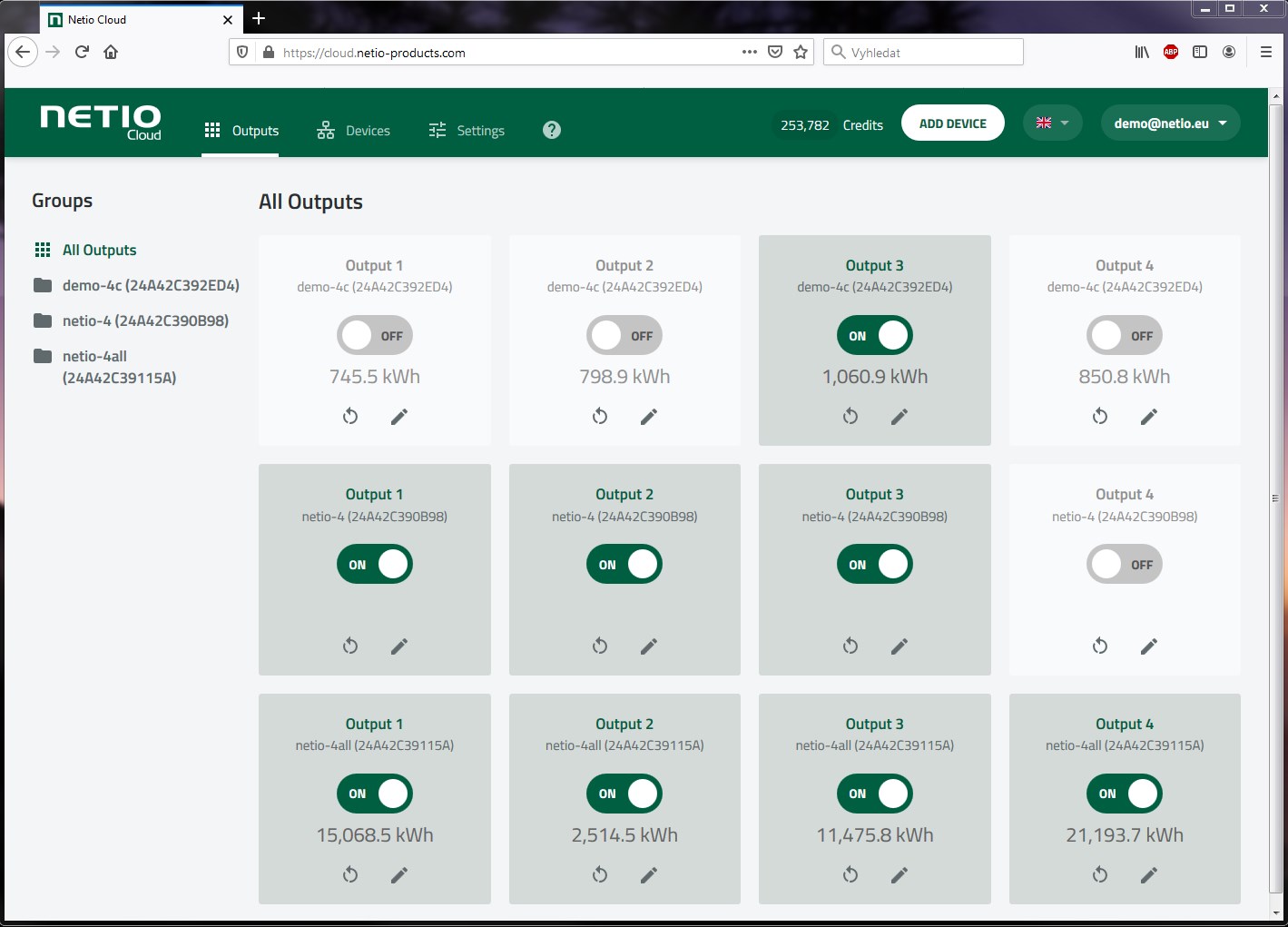 With NETIO Cloud, any electrical appliance powered from a power output of a NETIO device can be switched on/off or power-cycled over the web browser. 
One webpage can control dozens and hundreds of electrical power outputs.
There is no limit of the number of NETIO devices connected to the Cloud.
NETIO Cloud is a well-secured and reliable service provided by the manufacturer for a cover charge.
With each NETIO device, the customer receives a "Welcome credit" for about 3 years of operation in the NETIO Cloud free of charge. The Welcome Credit will be loaded automatically the first time you connect your device to your account.
NETIO Cloud is optional, does not harm the rest of the functions.
NETIO Cloud is accessible via any device having web browser, even mobile phone or tablet.
See what you can do in NETIO Cloud
Do not forget to upgrade your device firmware
NETIO Cloud is supported by all NETIO devices:
NETIO 4
NETIO 4All
NETIO PowerPDU 4C
NETIO PowerCable xxx
NETIO PowerPDU 4PS
NETIO PowerBOX 3Px
NETIO PowerDIN 4PZ
We released new firmwares for all the products with NETIO Cloud support.
 
After succesful FW upgrade, NETIO Cloud icon will appear in the web interface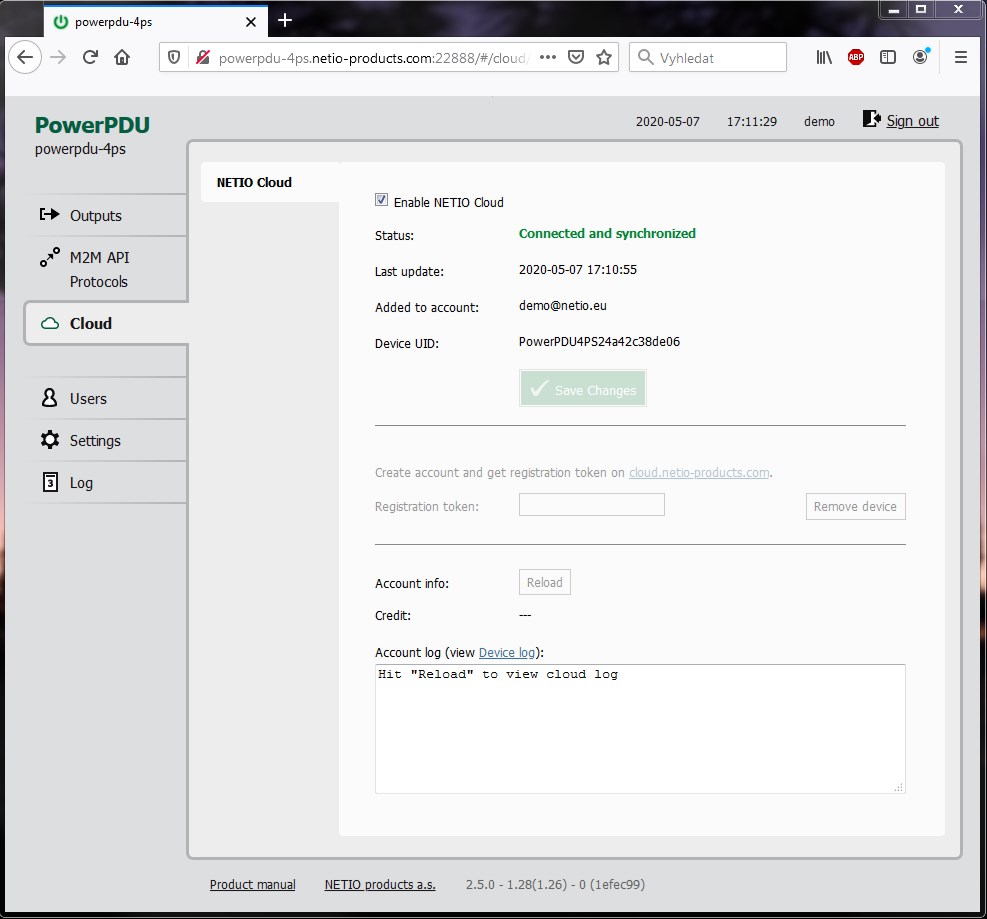 More information