We are launching a new product – PowerPDU 8QS, which is switched and metered LAN PDU with 8x IEC-320 C13 outputs (10A each) and one IEC-320 C20 input (16A). Electrical parameters (A, W, kWh, TPF) are measured with high accuracy at two channels: Whole PDU (all outputs combined) and Output1 separately. It fits into a 19" cabinet (1U).
Each output socket can be switched On/Off individually over the web interface, NETIO Cloud, mobile app and Open API. 
Integration with third-party systems is easy using various Open API (JSON, Modbus/TCP, SNMP, MQTT-flex, Telnet, ...). AV drivers for easy integration are available for Crestron, RTI, Savant, Control4, ELAN and more AV control systems.
With the secure NETIO Cloud service, the outputs of multiple devices can be controlled from anywhere.
The digital input (DI) can be connected to a button (dry contact) or used as a S0 pulse counter for reading energy consumption from an external electricity meter.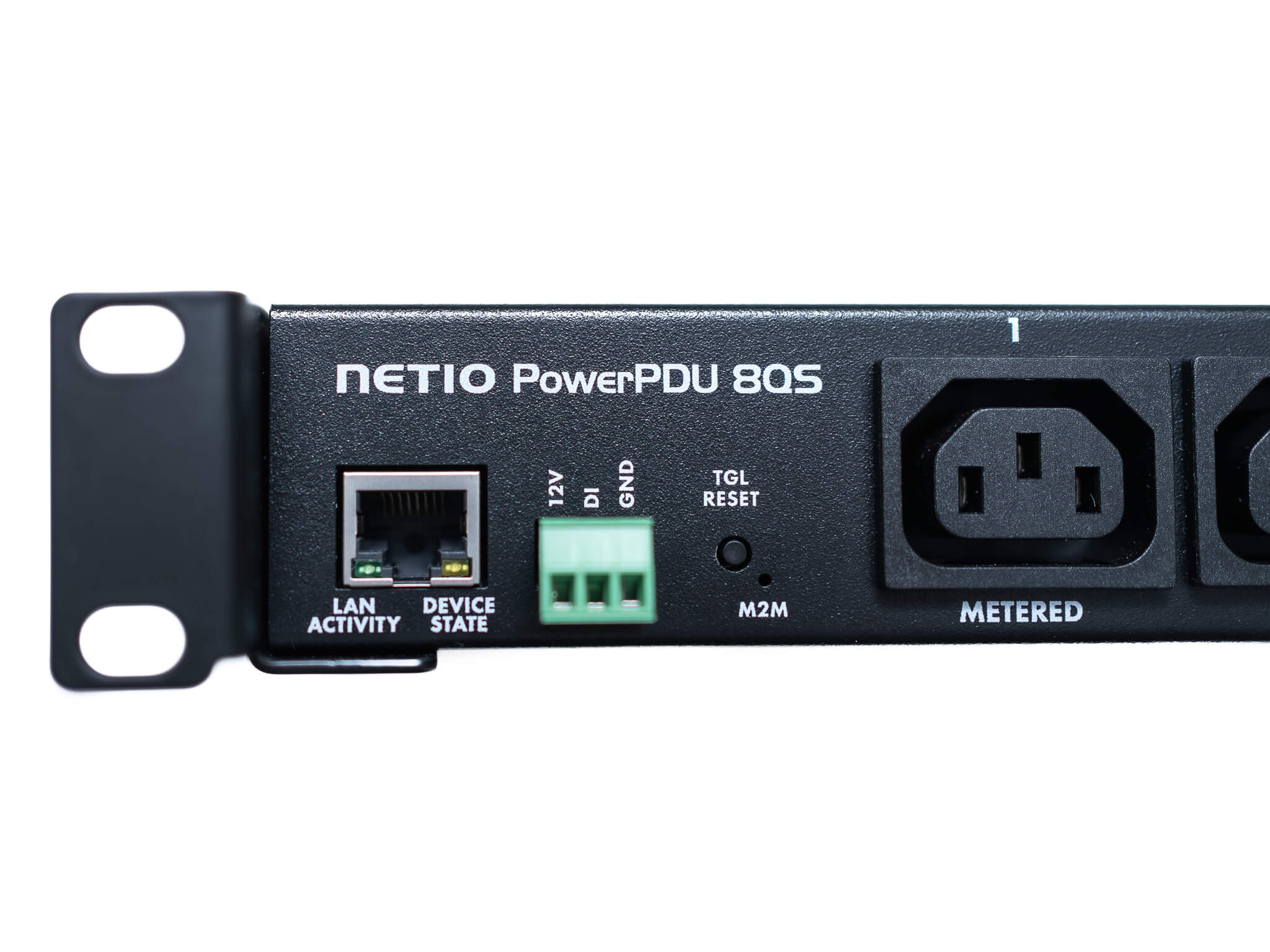 Main features:
Output: 8x IEC-320 C13 (10A each)
Input: 1x IEC-320 C20 (16A)
Electrical measurements: Yes
Number of channels for measurements: 2 (All Outputs + output 1)
1x RJ-45 Ethernet
1x DI (Digital Input)
The Scheduler function
PowerUp state & PowerUp delay
NETIO Mobile 2 supported
NETIO Cloud supported
ZVS (Zero Voltage Switching)
Each socket can be controlled individually:
Web interface
Open API 
AV drivers
NETIO Mobile2 app
NETIO Cloud service
Electrical measurement:
Parameters measured for the whole device: Grid frequency [Hz], Voltage [V], Total current [A], Total power input [W], Overall TruePF [-], Overall phase shift [°], Total Energy [Wh], Total Reverse Energy [Wh]
Parameters measured for output 1: Current [A] / Power input [W] / TruePF [-] / Phase shift [°] / Energy [Wh] / Reverse energy [Wh]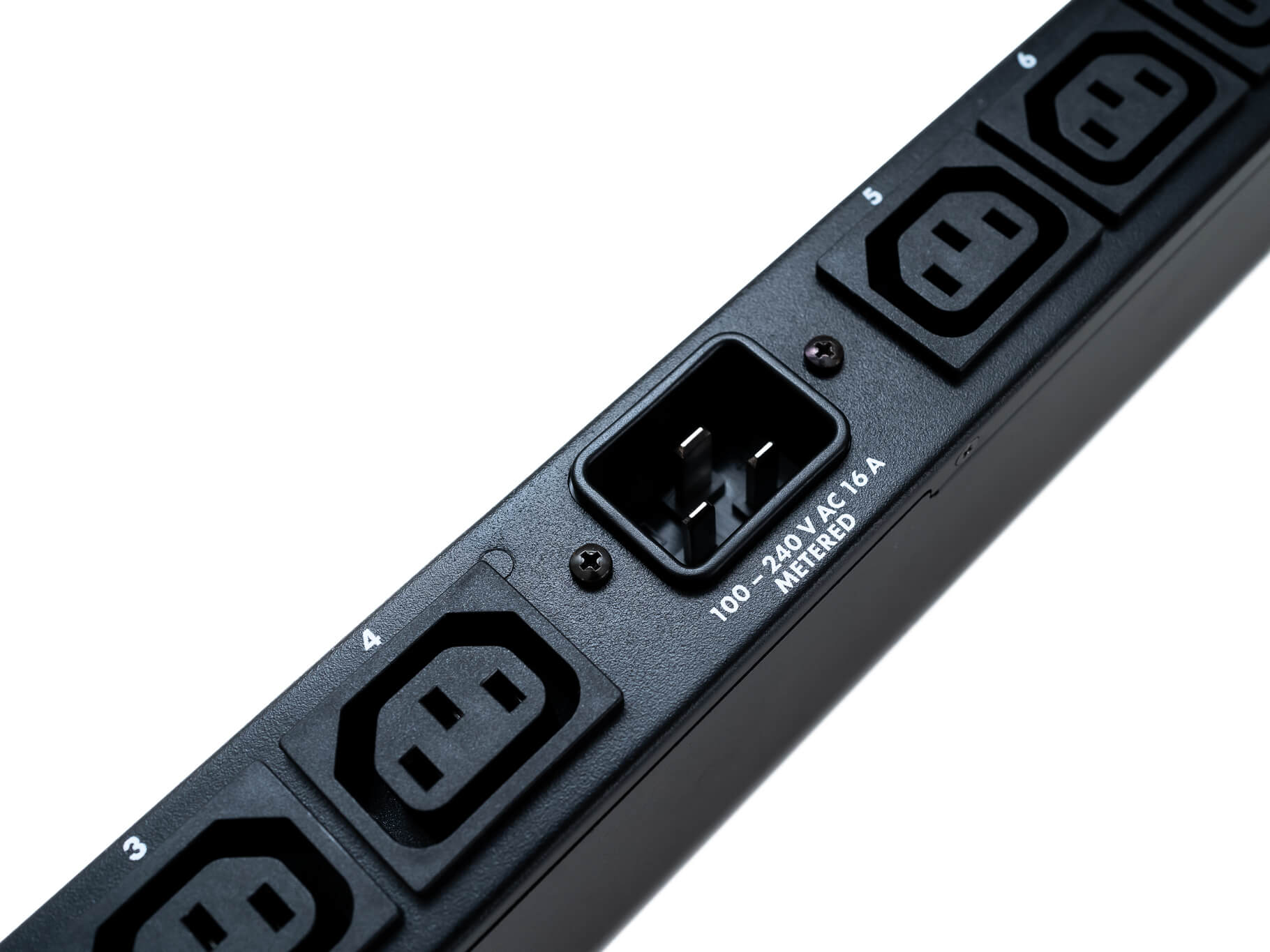 For more information: