Subscribe to NETIO YouTube Channel
Find new videos about the NETIO devices, Integrations and meet members of NETIO Team, all on our YouTube Channel.

And many more are to come!
NETIO Video Flyers
You don't have to read through an endless amount of papers to get to know our products. Just play one of our NETIO Video Flyers of the product you are interested in and have it explained to you in less than five minutes.

You can watch a Video Flyer of: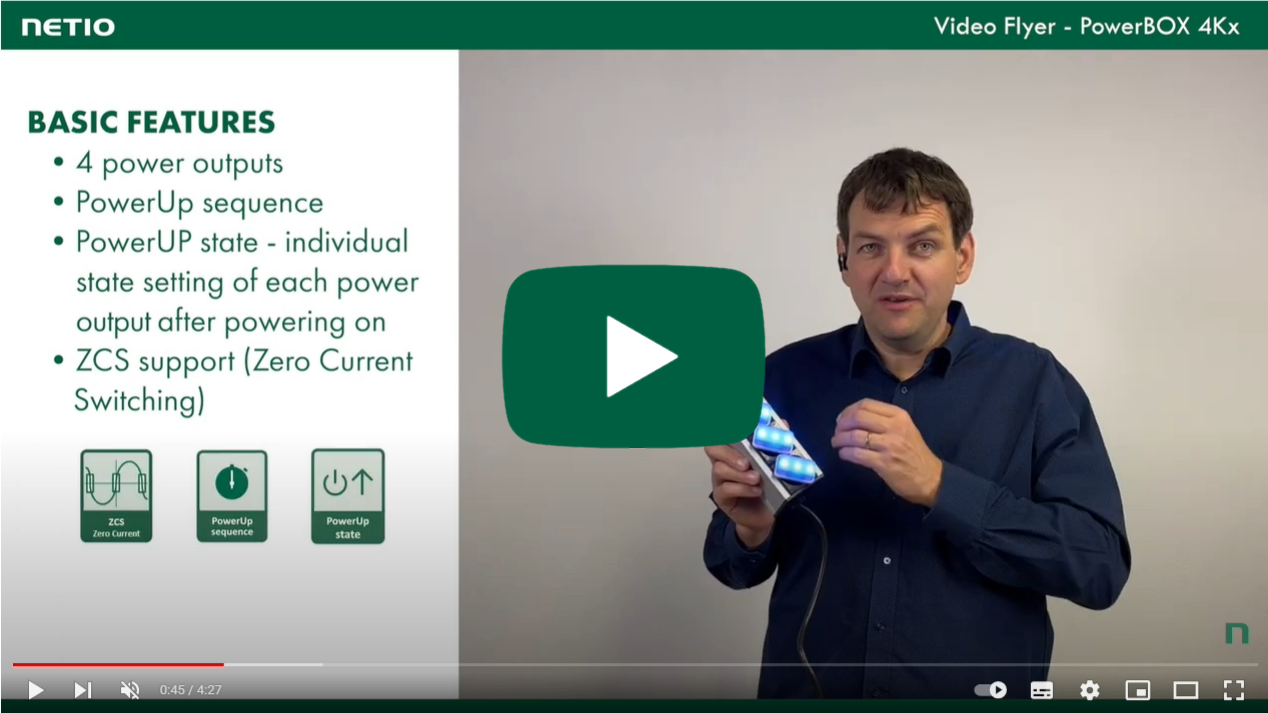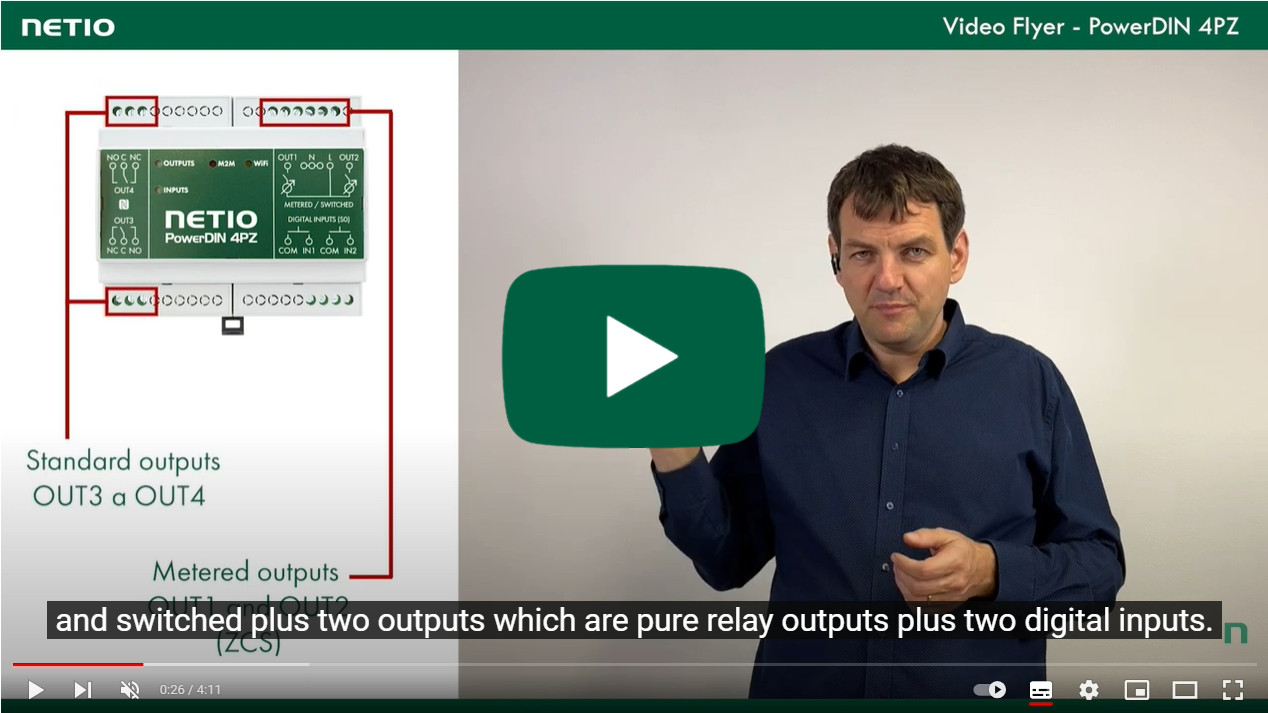 And many more are coming! Subscribe so you don't miss them.