The PoweUp State parameter (sometimes also called Cold start) defines the behavior of the 110/230V power output during the first milliseconds to seconds after powering up the device, before the LAN/WiFi communication with a master system is established.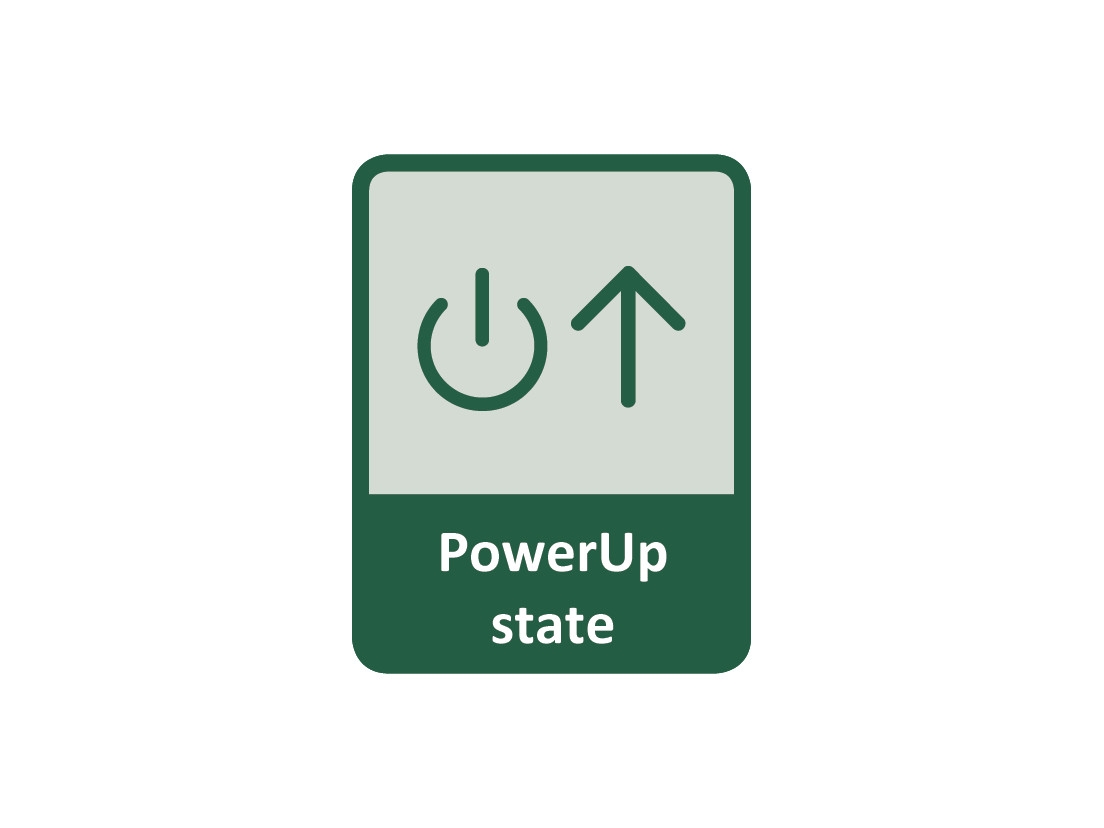 For some applications, it is important to set the correct state of a power output immediately after power is turned on (or restored).
Possible values
On
Off
LAST state restores the last state before the power was disconnected
In the context of NETIO products
All NETIO products (produced after 2019) supports all 3 states (On / Off / Last) in individual output's settings.
PowerUp State funtion require disabled SCHEDULER on the output. Scheduler function requires valid time, so it's waiting until time is synchronized by NTP (from internet).
 
PowerUp State On interval (we call it Output PowerUp interval) can be also defined per each output (check PowerUp sequence)
The Output PowerUp interval function using configurable delay (several seconds) to switch on the 110/230V power output after the device power is restored. This can avoid circuit breaker tripping when power is restored after an outage.