This electrical socket is common in: Czech Republic, France, Belgium, Slovakia, ...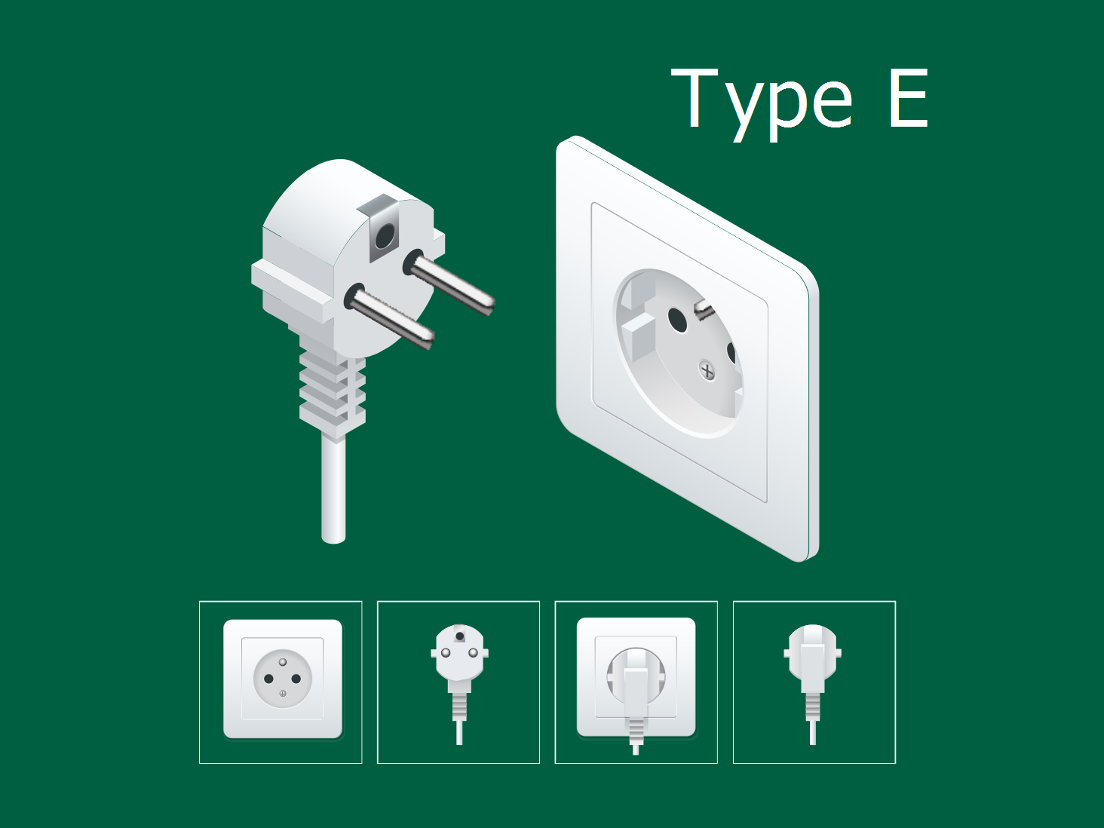 The Type E plug has two round pins (diameter 4.8mm, centers spaced 19mm apart) and a hole for the earth pin. The Type E plug is round, and the Type E socket has a round recess.
Note: The CEE 7/7 plug can be used with both Type E and Type F sockets. It has a hole (for the earth pin of Type E sockets) as well as earth clips on the sides (to work with Type F sockets).
The Type E plug is used for currents up to 16 A.
Smart power sockets NETIO are available in DE/FR variants.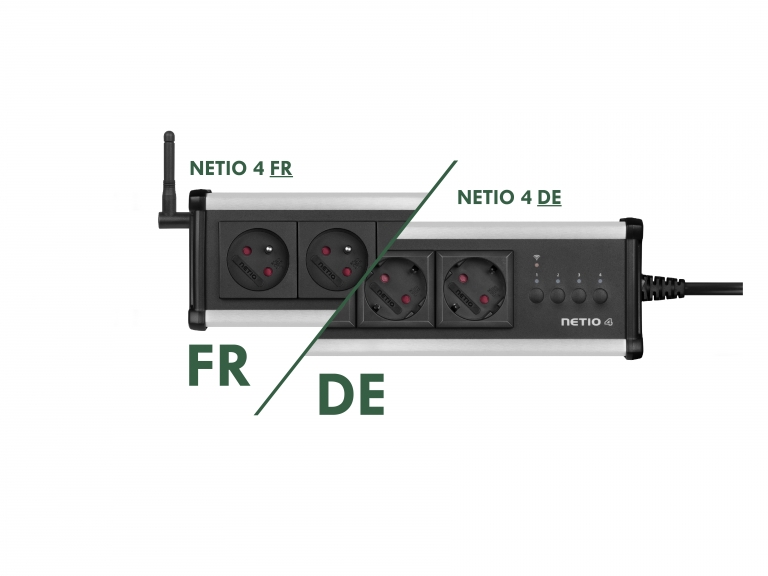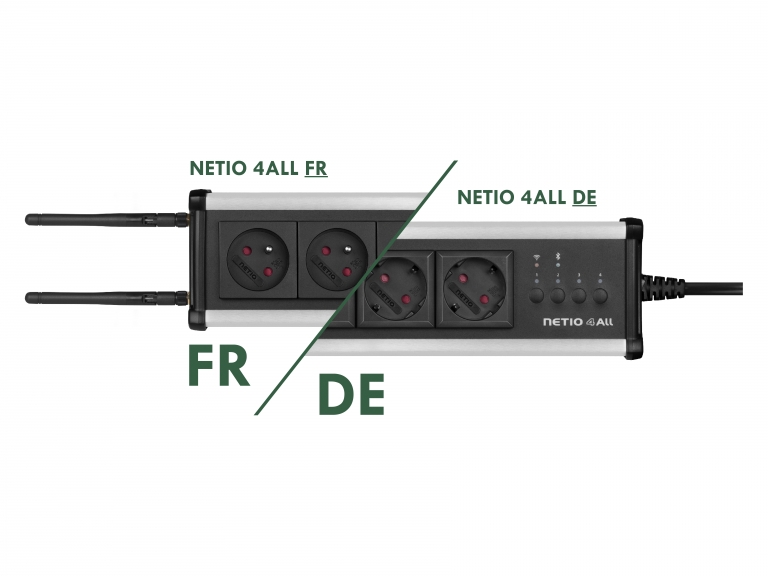 Used in countries:
Belgium 
230V 50Hz
Power socket: Type C, Type E
Benin 
220V 50Hz
Power socket: Type C, Type E
Burkina Faso
220V 50Hz
Power socket: Type C, Type E
Burundi 
220V 50Hz
Power socket: Type C, Type E
Cameroon 
220V 50Hz
Power socket: Type C, Type E
Central African Republic
220V 50Hz
Power socket: Type C, Type E
Chad 
220V 50Hz
Power socket: Type C,Type D, Type E, Type F
Comoros 
220V 50Hz
Power socket: Type C, Type E
Congo 
230V 50Hz
Power socket: Type C, Type E
Cote d'Ivoire
230V 50Hz
Power socket: Type C, Type E
Czech Republic
230V 50Hz
Power socket: Type C, Type E
Denmark 
230V 50Hz
Power socket: Type C, Type F, Type E, Type K
Djibouti 
220V 50Hz
Power socket: Type C, Type E
Equatorial Guinea
220V 50Hz
Power socket: Type C, Type E
Ethiopia 
220V 50Hz
Power socket: Type C, Type E, Type F, Type L
Faroe Islands
230V 50Hz
Power socket: Type C, Type F, Type E, Type K
France 
230V 50Hz
Power socket: Type C, Type E
French Guiana
220V 50Hz
Power socket: Type C, Type D, Type E
Greenland
230V 50Hz
Power socket: Type C, Type F, Type E, Type K
Guadeloupe 
230V 50Hz
Power socket: Type C,Type D, Type E
Lao People's Democratic Republic
230V 50Hz
Power socket: Type A, Type B, Type C, Type E, Type F
Liberia 
120V 220V 50Hz, 60Hz
Power socket: Type A, Type B, Type C, Type E, Type F
Madagascar 
127V 220V 50Hz
Power socket: Type C, Type D, Type E, J, Type K
Mali 
220V 50Hz
Power socket: Type C, Type E
Martinique 
220V 50Hz
Power socket: Type C,Type D, Type E
Monaco 
230V 50Hz
Power socket: Type C,Type D, Type E, Type F
Mongolia 
220V 50Hz
Power socket: Type C, Type E
Morocco 
127V 220V 50Hz
Power socket: Type C, Type E
Niger 
220V 50Hz
Power socket: Type A, Type B, Type C, Type D, Type E, Type F
Poland
230V 50Hz
Power socket: Type C, Type E
Reunion 
220V 50Hz
Power socket: Type E
SaintVincent and the Grenadines
230V 50Hz
Power socket: Type A, Type C, Type E, Type G, Type I, Type K
Senegal 
230V 50Hz
Power socket: Type C, D, Type E, Type K
Slovakia 
230V 50Hz
Power socket: Type C, Type E
Syrian Arab Republic
220V 50Hz
 Power socket: Type C, Type E, Type L
Timor-Leste
220V 50Hz
Power socket: Type C, Type E, Type F, Type I
Tunisia 
230V 50Hz
Power socket: Type C, Type E