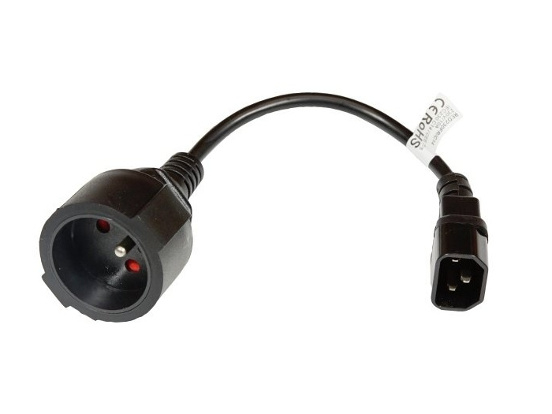 Powercable IEC320 C14 power in, Type E (FR, CEE7/5) socket power out.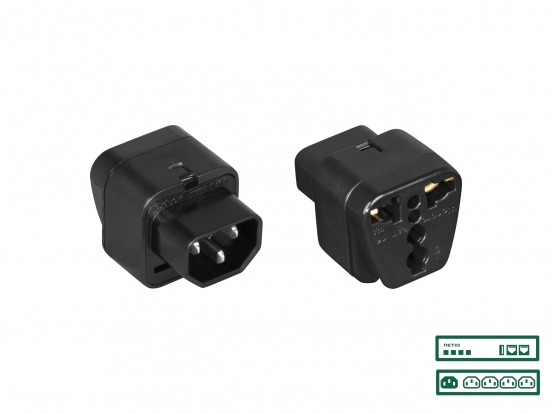 A plug adapter for US (NEMA) and UK 110/230V cables. The input C14 connector fits into a IEC-320 C13 socket (e.g. the output of NETIO PowerPDU 4C, PowerPDU 4KS, PowerPDU 4PS, PowerPDU 8QS).
We do not recommend to use this European (Europlug) for DE and FR power sockets. There is not connected grounding pin.