Power consumption WatchDog is "Condition" & "Action" (PAB - Power Analysis Block & Rules) based autonomous system. It continuously monitors current (energy) of monitored device powered from any metered power output of NETIO PDU device.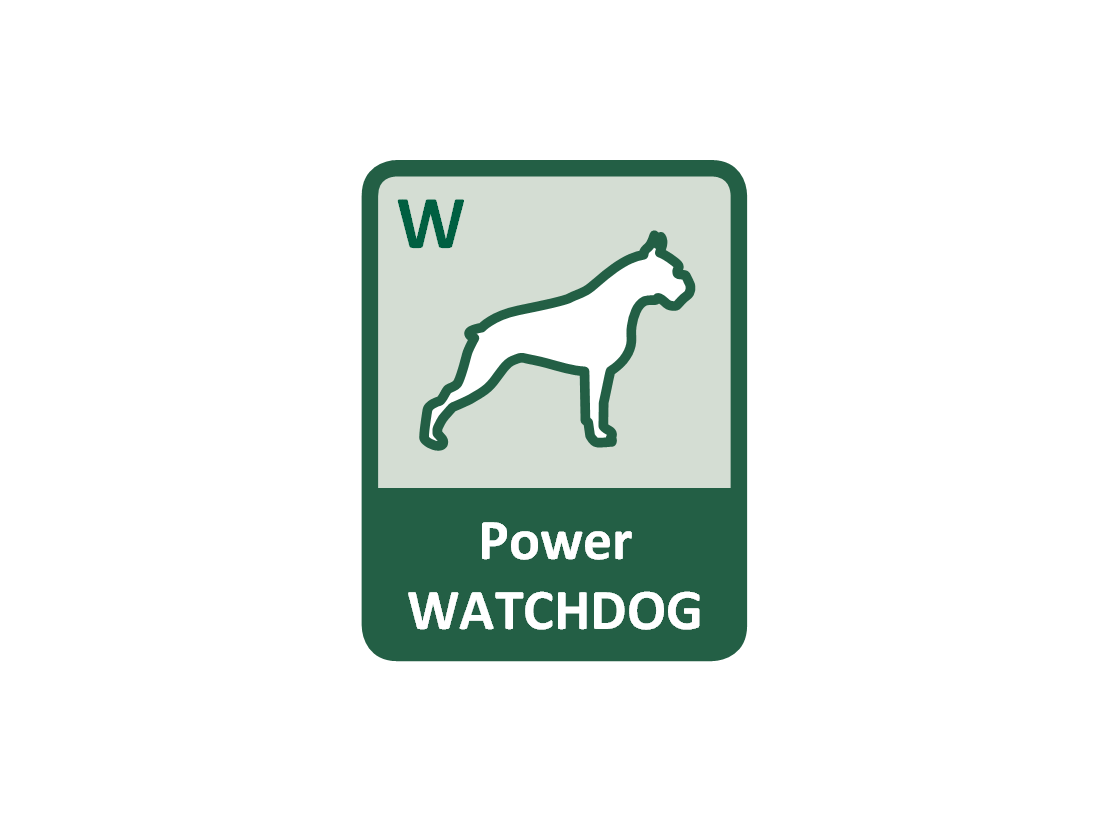 When power consumption drops down for defined time, PAB block (Condition part) starts defined Rule (Action).
Practically it means, that when connected TV display stops screening the content and switches to IDLE (sleeping) mode, the NETIO will analyze that and restarts the display after some time (5 / 15 min).
What is the WatchDog?
The "IP WatchDog" or "Ping WatchDog" term refers to a method of detecting if an IP device works correctly. Device functionality is usually monitored using ICMP PING replies. A device is considered functional if it's connected to the network and responds to PING requests.
Power consumption WatchDog is something different. Monitored electrical device is analyzed based on it's power consumption over time only. So it can be used even for non-LAN connected devices like TV displays, projectors, lighting systems etc..
In general, the WatchDog function replaces a human who would have to travel several km (or hours) to the site just to flip the power switch off and on. With the WatchDog, the device is power-cycled without human intervention. It's an autonomous functionality, end users don't even notice that something was not working.
Power consumption WatchDog in the context of NETIO products
Power consumption WatchDog functionality is based on "Condition" & "Action" (PABs & Rules) definition. It's supported by all NETIO products with power metering (except PowerPDU 4C) and is described in detail in AN62.
Can be combined with device Web based single output control
Can be combined with manual device restart by Mobile App.
Can be combined with Scheduler function.
Restart can be reported by Email via NETIO Cloud service (NETIO Cloud Premium required)
Check our NETIO Website
Detailed description and examples on the NETIO Wiki - "Local device scripting".
Application Note AN62: Power Consumption WatchDog - restart based on 5/15 min power drop (IDLE mode detection)