ZCS (Zero Current Switching) function ensures that the relay contact is closed at the moment of zero voltage and opened at the moment when zero current flows through it.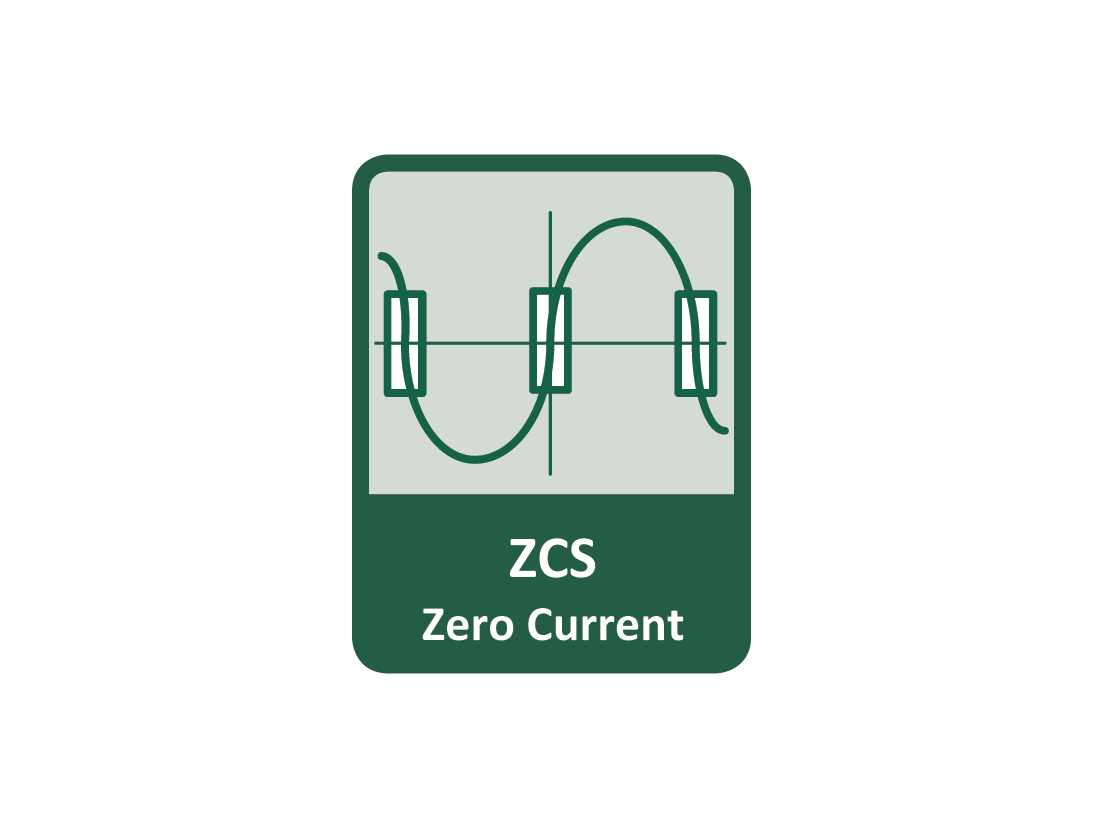 Closing and opening at these exact moments has a number of advantages:
The negative effects of inrush current on the lifetime of the relay in the NETIO de
vice are significantly reduced.
Reduced probability of a circuit breaker tripping in the circuit branch where the appliance with a high inrush current is connected.
Significantly improved lifetime of switching supplies in appliances that are connected to the sockets (especially in case of frequent switching on and off).
Significantly reduced electromagnetic interference caused by repeated switching on and off.
What is the difference between ZCS and ZVS?
Zero current switching (ZCS) is a universal solution for all types of load but it is more difficult to implement. It requires cos φ (or TruePF) measurements in order to analyze the phase shift between the current and the voltage.
ZVS (Zero Voltage Switching) simply switches when the voltage is zero. ZVS is easier to implement and works well for controlling switching power supplies. However, ZVS is not suitable for controlling inductive loads (transformers and motors).
In the context of NETIO products
In the designation of NETIO products, ZCS always means switching on when the voltage is zero and switching off when the current through the relay contact is zero. Opening the relay contact when the immediate current is zero is important for inductive loads (motors, transformers). Closing the contact when the voltage is zero is important especially for switching power supplies (that means practically all electronic devices today).
SUMMARY: Zero current switching (ZCS) significantly improves the lifetime of NETIO switching products and the connected end devices. This function is particularly important in case of frequent switching (three or more times per day).