NETIO PowerCable IQRF 901x is a smart power extension cable that communicates over the IQRF LPWAN network (868 MHz). The 230V/16A electrical socket features accurate electricity metering (A, V, W, TPF, kWh, Hz) and can be switched on and off with full IQRF Interoperable support.
With a Smart connect QR code, PowerCable IQRF can be connected to the IQRF wireless network. Then, the DPA protocol can be used to control the output or read the measured values (electrical voltage [V], current [A], energy [Wh], output power [W], grid frequency [Hz], True Power Factor).
Applications
NETIO PowerCable IQRF 901x, a smart wireless power socket for lightweight industrial applications, is an ideal solution for remote control and metering of 230V power sockets outside electrical cabinets.
Communication over 868 MHz can reach hundreds of meters; the range can be extended with repeaters (MESH). PowerCable IQRF is constantly powered, so it also acts as a message repeater in the IQRF MESH network.
An important feature for light industrial use is ZCS (Zero Current Switching). This feature ensures that the relay is switched when the current passes through zero level. This significantly extends the relay lifetime. PowerCable IQRF 901x can be used at ambient temperatures from -10 to +65°C.
The socket can be controlled over the wireless network and the measured values can be read by any other IQRF product in the same network via the DPA interface. PowerCable IQRF supports the control methods and formats of variables defined by the IQRF Alliance.
IQRF Interoperable
PowerCable IQRF 901x supports the "IQRF Interoperable" DPA standard for sensors and I/O devices.  The product is based on the TR-76D module and allows firmware upgrades over the wireless network.
The output outlet state can be checked or written as a standard I/O for output no. 1. Sensor values are read using standard IQRF Interoperable functions (see IQRF-StandardSensor documentation).  
 
DPA standard (IQRF Interoperable)
Standard Binary Output
IQRF peripheral 0x4B first output
Standard Sensor
Consumption [kWh] - (iqrf sensors 0xA0, resolution 1 Wh)
Current [A] - (iqrf sensors 0x07, resolution 0.001 A)
Voltage [V] - (iqrf sensors 0x06, resolution 0.0625 V)
Output power [W] - (iqrf sensors 0x08, resolution 0.25 W)
TPF (True Power Factor)  - (iqrf sensors 0x82, resolution 0.005)
Frequency [Hz] - (iqrf sensors 0x09, resolution 0.001 Hz)
PowerCable IQRF is controllable via mobile application IQRF Network Manager
IQRF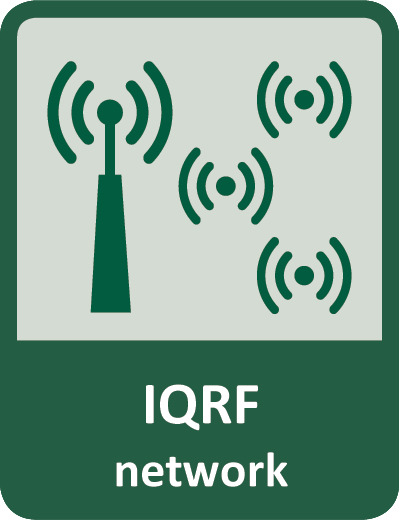 IQRF is a wireless LPWAN (Low Power Wide Area Network) operating in the 868 / 915 MHz (ISM) band, managed by the IQRF Alliance. The network can work as a mesh and can transfer small volumes of data at surprisingly large distances.
Since 2018, a DPA interface for standard sensors and I/O is defined under the name IQRF Interoperable. This means that measured values can be made available over an IQRF MESH network without a special configuration.
The IQRF standard was developed in the Czech Republic; thanks to excellent radio performance and overall reliability, this RF network is used by more than 100 companies in Central Europe.
Packet-oriented communication, max. 64B / packet
Range: hundreds of meters in free space, tens of meters indoors per hop, up to 240 hops per packet
Very low power consumption: sub-μA standby mode, max. 15 μA in receive mode
RF bitrate: approximately 20 kb/s
Power measurements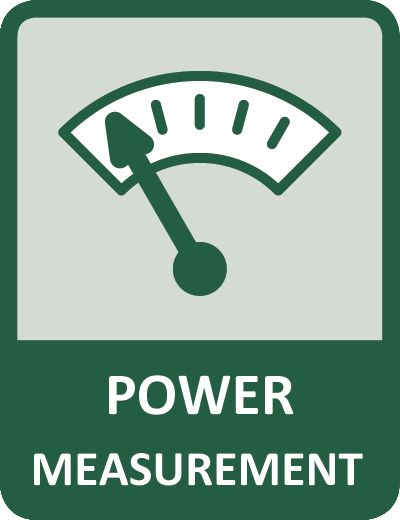 NETIO PowerCable IQRF 901x measures electrical parameters. The measured values are transmitted to the RF network. NETIO PowerCable IQRF 901x measures with accuracy better than 1%.
Current [A]
Output power [W]
Energy [Wh]
TPF (True Power Factor)
Voltage [V]
Grid frequency [Hz]
PowerUp state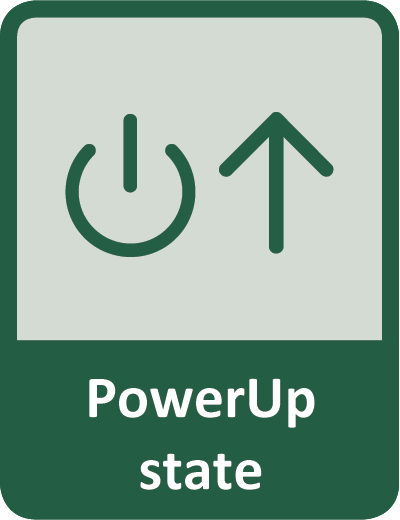 For some applications, it is important to set the correct state of a power output immediately after power is turned on (or restored). The "PowerUp state" parameter defines the behavior of the 110/230V outlet just after power is restored, before the standard communication with the master system is established.
On
Off
LAST state restores the last state before the power was disconnected
For PowerCable IQRF 901x, the value is set with commands in the IQRF IDE.
ZCS (Zero Current Switching)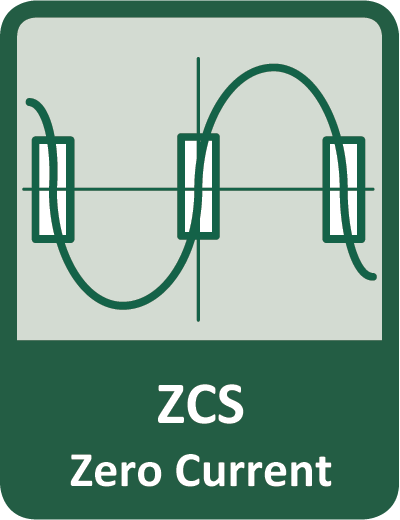 An important feature of NETIO PowerCable IQRF 901x is ZCS (Zero Current Switching). ZCS means that the control relay switches the output power outlet on or off when the current crosses the zero level.
Thanks to ZCS, the device can control switching power supplies (servers, computers and other IT equipment) up to the maximum rated power.
Using ZCS (Zero Current Switching) to switch on the outputs reduces the chance of a circuit breaker tripping when power is restored after an outage.
Since the relay switches when the sinusoidal current curve crosses the zero level, negative effects of inrush current are significantly reduced.
ZCS significantly reduces EMC interference generated by switching the 230V output on and off.
In the long term, ZCS reduces the product failure rate due to internal relay damage.
ZCS extends the lifetime of connected equipment; especially in case of frequent on/off switching of devices that are not designed for that (such as switching power supplies).
When a load is switched several times per day, ZCS puts less stress on the connected equipment and saves maintenance costs (power supply replacements for frequently switched equipment).
>> ZCS (Zero current switching)
IOC (Independent Output Control)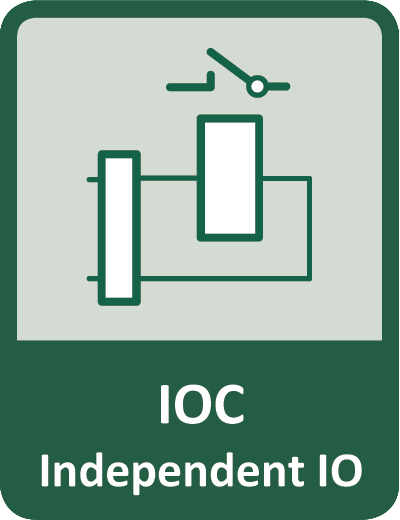 NETIO PowerCable IQRF 901x is suitable for professional applications. For example, with machines that take a long time to calibrate themselves after power-on, it is important to avoid momentary power switch-off or switch-on.
Output control is therefore completely independent from the IQRF network communication subsystem. The on/off status of the output outlet is not affected by any disconnection, internal device reboot or firmware upgrade.
Scheduler (Chytrý kalendář):
XML interface accessible in LUA:
SNMP interface accessible in LUA:
CGI interface accessible in LUA:
PING interface accessible in LUA:
RS-232 accessible in LUA:
Symbol: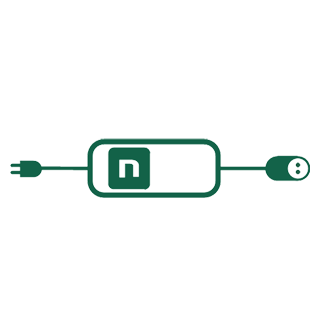 Show download for mobile: